Features
RM-RPP Remote Portable Printer (for use with RM-17,RM-110 or RM-111)
The RM-RPP Remote Portable Printer is used for printing results from the RM-17, RM-110 or RM-111 Automated Comparator. The RM-RPP has an abundance of beneficial features in one of the smallest, lightest printer packages available. The RM-RPP is powered by a rechargeable battery and includes a charger that also serves as an AC adapter. The RM-RPP is a useful tool in the field for maintaining records and addressing billing complaints.




PCA-Link
Meter Testing Software
PCA-Link Meter Test Software automates field testing of watthour billing meters by eliminating manual recording, calculation and maintenance of meter test data. Multiple test configurations may be created and saved. Each configuration contains user definable fields that allow the flexibility to customize the content, format and type of data retrieved when testing watthour meters in the field. The ability to view and create links to external database files for automatic look-up and fill-in of information during the testing process further enhances efficiency and reduces the chance of operator error.

Data is stored in either ASCII or .dbf Open Database Compliant format for ease of export to other applications. PCA-Link also serves as a master meter testing database for other Radian field testing products. Meter test results can be uploaded from the RM-111 Automated Comparator or the RM-17 Portable Test System to a PC in the meter shop running PCA-Link making for truly paperless recordkeeping. Data is stored and maintained by the serial number of the meter tested. All tests are time and date stamped for optimum maintenance of meter test records. A fully illustrated operations manual, detailed on-line Help facilities and a user-friendly Windows interface make PCA-Link relatively simple to operate despite its abundance of powerful features.







RM-PCA Computer Interface Adapter
The RM-PCA is an intelligent cable assembly for interfacing certain Radian devices to the RS-232 serial port of a computer. It connects to the 4-pin I/O port of RM Standards, Portable Test Systems and the RM-110 Automated Comparator. Various Radian software packages can then be utilized to perform testing, configuration, and data management operations.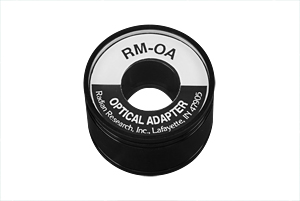 RM-OA
Optical Adapter for Meter Communications Port
The RM-OA Optical Adapter is used with solid state meters whose infrared calibration pulse is emitted from the optical communications port. The RM-OA magnetically couples to the communication port of the meters it supports. The suction cup of the RM-1H is attached to the clear polycarbonate cover of the RM-OA. The RM-OA incorporates a rare earth magnet for exceptional holding power over the life of the product.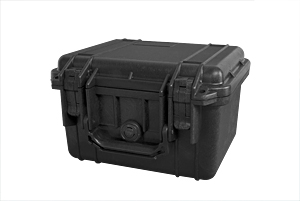 RM-TC
Transit Container
The RM-TC Transit Container is an excellent packaging solution for safe shipment of Radian standards. Applications may include internal company shipments of Radian standards as well as for shipments back to Radian Research for recertification services. The RM-TC provides absolute protection of your Radian standard in the most extreme environmental, shipping and handling conditions. The RM-TC's composition consists of a structural foam resin making it resilient to denting, cracking or corrosion. To further ensure the integrity of your Radian standard during shipment, the RM-TC is also watertight, airtight, dust-proof and rustproof. Internally, the RM-TC uses industrial grade photographic cushions for maximum shock protection of your Radian standard.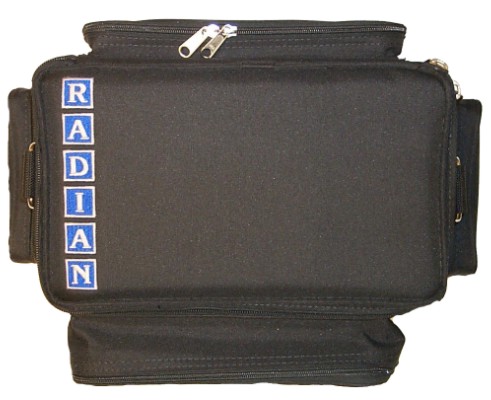 Soft Carrying Case for Standard and Test Accessories (RR#352000)
This carring case is ideal for housing a Radian standard with any needed cables or test accessories.




Hard Carrying Case for Standard and Test Accessories (RR#354002) .